A Charmed Life at Sea
On 22 September 1914 three obsolete Cruisers the Aboukir (Captain J.E. Drummond, patrol leader) Hogue and Cressy were on patrol in the North Sea at the Broad Fourteens. (An area of the North Sea with near uniform fathom depth, roughly south of Dogger Bank, opposite the Dutch coastline). On the same morning submarine U9 (Kapitan Lt. Otto Weddigen) was returning from patrol submerged and saw the enemy ships sailing inline at a speed of about 10 knots. The three obsolete Cruisers had been known as the 'Live Bait Squadron' and the crews' complements contained many young cadets.
U9 surfaced and at 500 yards distance fired a torpedo at Aboukir and then re-submerged. Drummond initially thought they had struck a mine and requested the other two ships to assist. As they headed towards the floundering ship, U9 then resurfaced and fired 2 torpedoes, hitting Hogue which quickly sank. Cressy having seen U9 opened fire and attempted to ram it. U9 submerged and hit Cressy with 2 torpedoes. Within 10 minutes Cressy had capsized. In the confusion U9 was able to slip away. Although Dutch trawlers initially felt unable to assist, in total 837 sailors were subsequently rescued but 1459 were lost.
One of the survivors experienced one of the most dramatic experiences of any of the personnel of all of the nations involved in the conflict.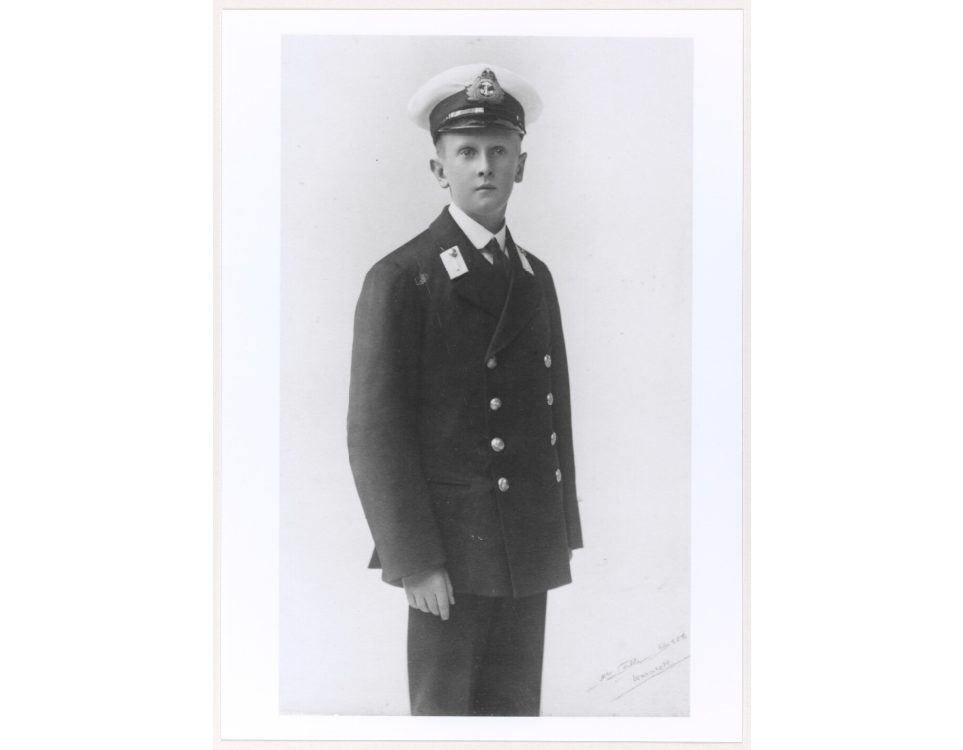 Herbert Wenman (Kit) Wykeham-Musgrave, aged 15, was on board Aboukir serving as a midshipman when it was hit by U9's torpedo. He swam to the Hogue. No sooner had he got on board then it too was torpedoed by U9. Abandoning it, he suffered the same fate for a third time on Cresy. Fortunately, after clinging to a plank he was eventually rescued by a Dutch Trawler. (Photo right - Kit Wykeham-Musgrave)
Herbert was born at Barford, Warwick and had been educated at RNCs Osborne and Dartmouth and subsequently served in World War II as a Commander and survived that conflict as well.
Weddigen was treated as a hero when he returned to base and was awarded the Iron Cross. As Weddigen did not transfer to U29 until 16 February 1915 he was presumably still in command of U9 on 15 October 1914 when it sank Hawke. However he was drowned on U29 on 16 March 1915 when it surfaced and was rammed and sunk by Dreadnought near Aberdeen. This was Dreadnought's only action in the war as the ramming damage required a refit and she missed the Battle of Jutland in 1916. Subsequently she spent most of the remainder of the war on coastal defence duties in the English Channel. She was scrapped in 1923.
Terry Jackson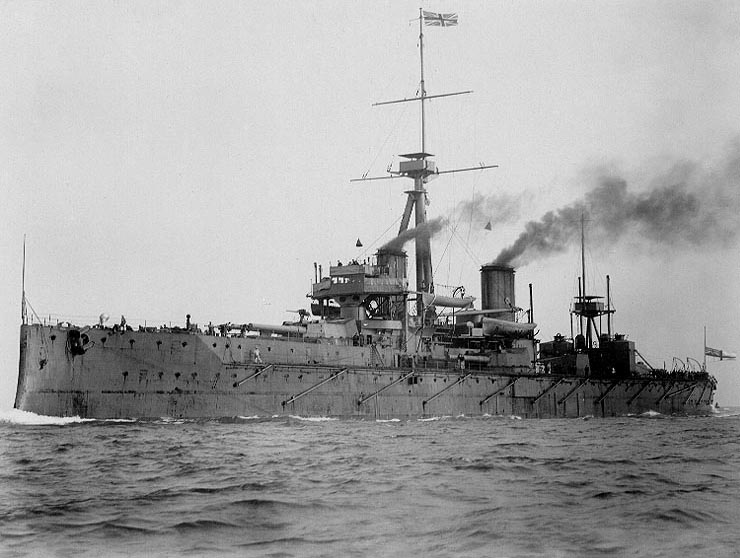 HMS Dreadnought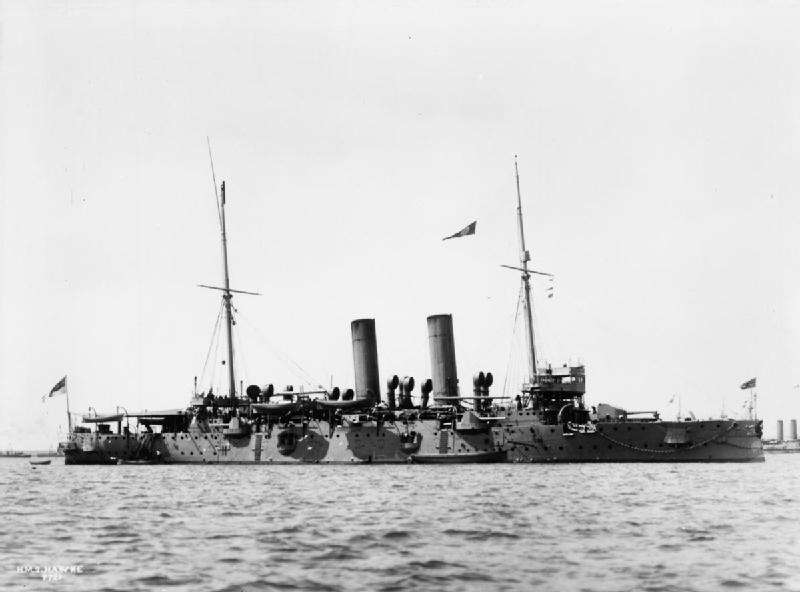 HMS Hawke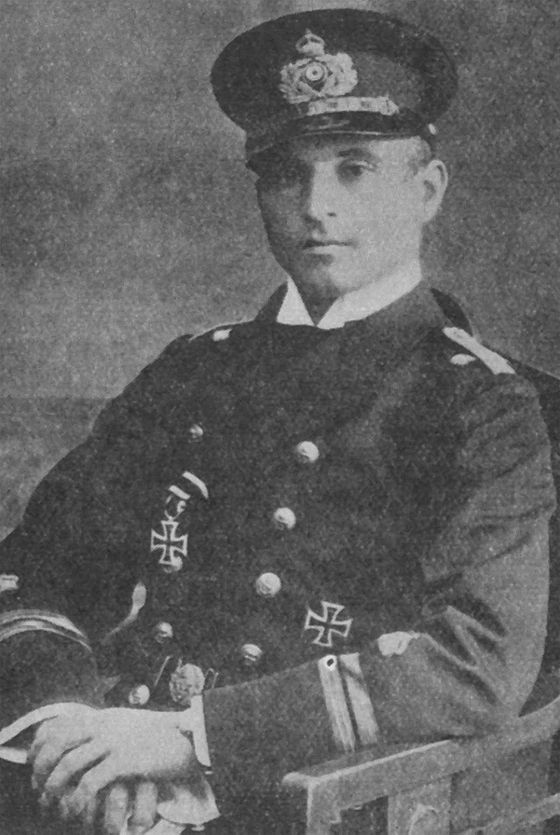 Otto von Weddigen
Weddigen on U-29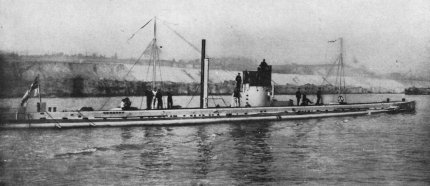 U-9