Chairman's Comments
I'm sure all those who attend this evening will be fully aware of the coronavirus situation. I decided on Monday last to continue with this meeting as the TA Centre reported they would be open as usual. I also spoke to tonight's speaker Jessica Meyer and she confirmed she was okay to give her talk. A lot of news reports have been put before us since Monday and many imminent public events have decided to cancel at short notice. I'm sure those amongst our members who are worried and concerned will give this evening a miss and that is fully understandable. Our demographic means we must take this matter very seriously! I hope those attending have hand sanitiser or will use the high standard of washing facilities at the back of the room, as necessary. No hand shaking would be sensible.
May we give a warm Stockport welcome to tonight's speaker Dr Jessica Meyer who will give a talk on the subject of WW1 casualties, their rescue, treatment and removal to better facilities behind the lines. In regards to the next meeting on 17th April, with the current situation I have decided to cancel and will give our branch's apologies to Stephen Roberts. The same applies for our 8th May meeting and will also give same to Mike Hally. I'll defer on a decision about the 12th June meeting for now but will send out an email early July to everybody on my list advising of future plans. If you haven't received an UTL Preview then you're not on my list. Anybody who isn't on my emailing list please email your address so that you can be added. Send to <ralph@app-publishing. co.uk>. Should anyone wish to phone my office (daytime) number is 01625 511645.
For your added information the WFA have cancelled both the Spring Conference and AGM arranged for 25th April in Leeds and the Presidents Conference scheduled for 23rd May in Birmingham. Although the centenary years of the 1914/1918 conflict have passed, I'm sure we will continue to be interested in this war that altered the futures of so many lives and families, directly affecting all the population of the UK and its Dominions. We will continue with the WFA's objectives to educate the public about WW1. The causes, battles and many aspects of this war will continue to be discussed for a long time to come. Our monthly meetings, when able to re-commence, will cover many interesting topics of historical interest with talks by a variety of top speakers.
Ralph Lomas F
914-1The work of the RAMC in WW1
Dr Jessica Meyer
Over the course of the First World War, the British military medical services developed an effective system of medical evacuations to remove men from the field of battle and provide prompt care for wounds and illnesses.
This talk traces the journey that wounded British soldiers went on from the front line, through a variety of sites of medical care-giving, to recovery in convalescent hospitals on the home front. It looks at the different types of care-givers, both men and women, they encountered along the way, as well as significant medical technologies that helped to save lives throughout the war. Jessica Meyer is Associate Professor of Modern British History at the University of Leeds where she researches and teaches on the history of the First World War, medicine and gender.
She has published two books, Men of War: Masculinity and the First World War in Britain (Palgrave, 2009) and An Equal Burden: The Men of the Royal Army Medical Corps in the First World War (OUP, 2019), as well as articles on a range of subjects including the Friends Ambulance Unit, shell shock and morale, and representations of the war in popular culture. Her current research focuses on the care provided to British disabled ex-serviceman after the First World War.
Last Month's Talk
The Branch welcomed WFA Vice President John Bourne who looked at the service of Tolkien during the Great War. Tolkien's works tend to divide readers' opinions like Marmite-either loved or loathed.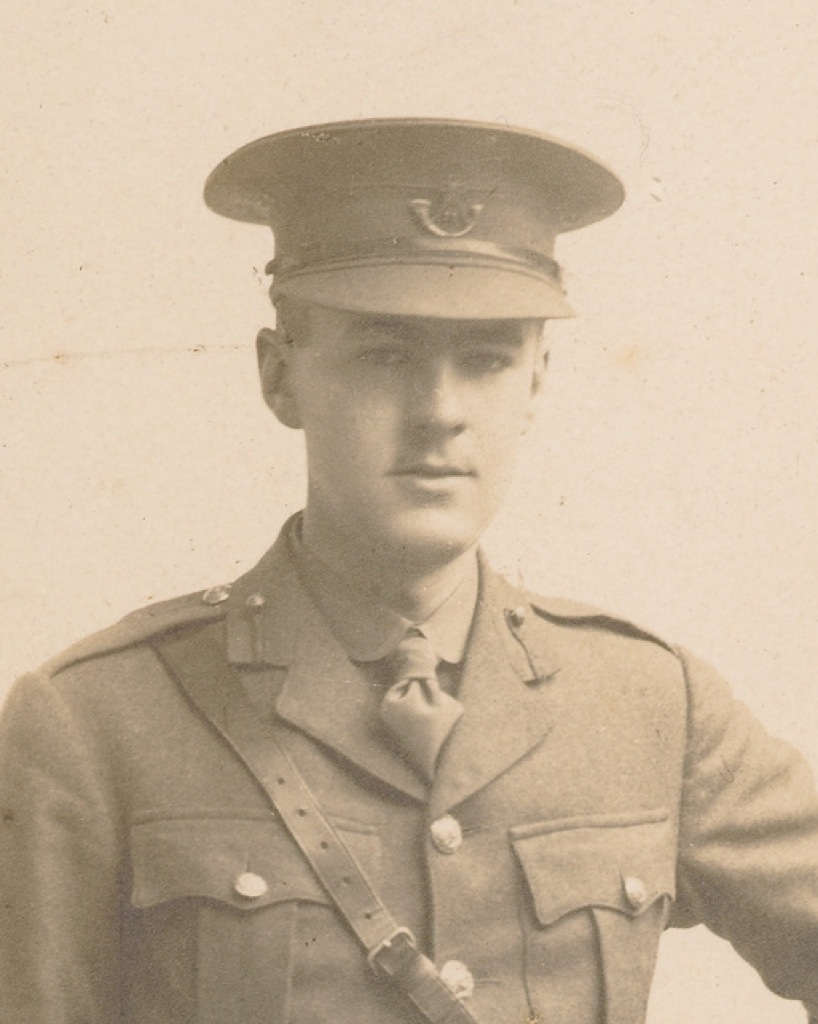 Tolkien was born in 1892 in Bloemfontein South Africa, where his father was a bank manager. When Tolkien was three and he and his mother were in England, his father died. They then lived with her parents in Sarehole which may have influenced his later writings. His mother taught him a love of words. He often saw coal trucks from Wales passing through on the railway and became fascinated with this strange language on the trucks.
He subsequently moved to Birmingham. His mother taught him and his brother at home and she converted to Catholicism but died in 1904. In Birmingham he became fascinated with the iconic Edgbaston Waterworks tower and Perrot's Folly and some have said these are reflected in his works. He attended King Edward's School and was a founding member of the TCBS (Tea Club and Barrovian Society) based upon Barrows' Stores where they met. The other members were Robert Gilson (photo below right), Geoffrey Bache Smith (photo right) and Christopher Wiseman. Gilson was killed on 1 July 1916 and Bache Smith died on 3 November 1916 from wounds. Tolkien went to Oxford University and did not sign up until he obtained a 'First' degree in 1915.
Tolkien has been scrutinised by many authors and often it has been suggested that he was influenced by the war in his Hobbit and Lord of the Rings works. John Garth's book goes into great depth of Tolkien's life. However Tolkien was only at the front for a very short time before being invalided out with trench fever. What impressed Tolkien was the fortitude of the mainly working class men who formed the majority of the ordinary soldiers.
Garth cross references to 364 letters but only five relate to the period Tolkien was at the front and only one when he was actually on active service His letters to his wife were ignored so there are no ideas of what he thought of the war. The war diary of his unit has only two mentions of the signals officer whilst he was in the trenches and he is not named. (More than one officer may have held that post). For most of the remainder of the war Tolkien was based in Home Service.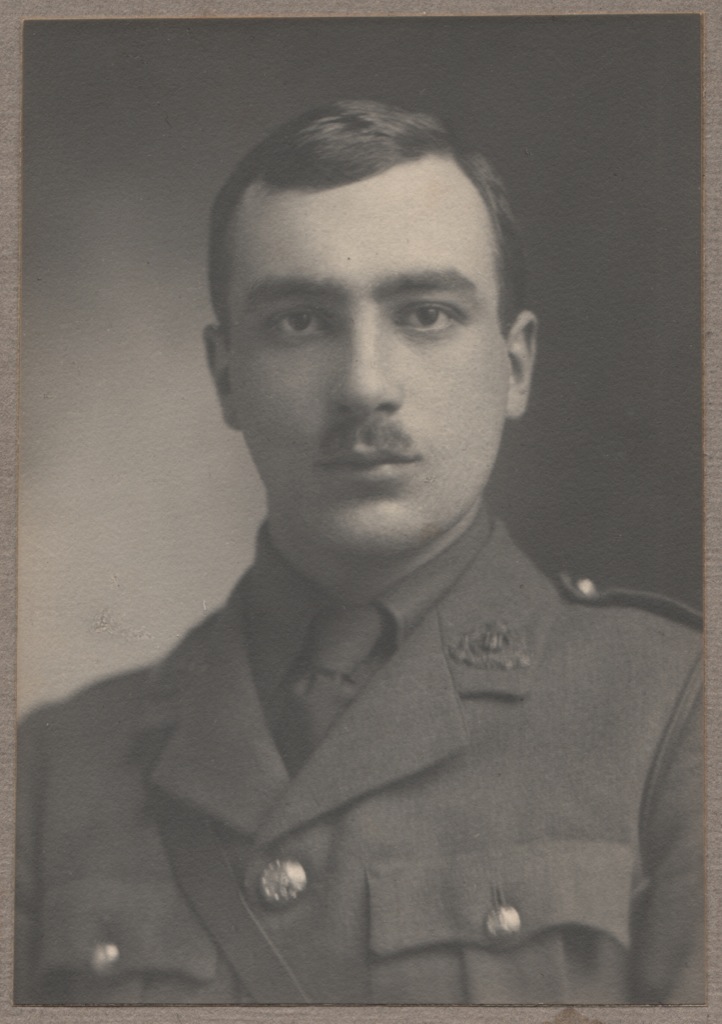 No doubt Tolkien was affected by the war but there is no evidence that his short experience at the front influenced the two works- 'The Hobbit' and 'Lord of the Rings' that made him famous.
Another absorbing account by John Bourne, who as usual was able to ascertain what the circumstances of his subject actually were, rather than what was often alluded to by populist writers.
Terry Jackson