Chairman's Editorial
Anticipating our December meeting this coming Friday 6th can I ask if you would try and be in the room before 7.30pm at the latest as I need to start our guest speaker approx. 7.40pm.
Please note that the main gates are now to be opened at 7pm but if closed please press the buzzer button marked BAR, by the gate, and Les (our Steward) will open up. This earlier start gives everybody more time on arrival to get settled. We still have to respect security issues surrounding our venue.
For this meeting we welcome back Kate Wills who gave us an interesting talk quite a while back on how our troops entertained themselves in Salonika.
This is our Xmas social night and immediately after the speaker/raffle there will be a cold buffet with wine and soft drinks. The Branch Committee of Andy McVeety, Joan Tomlinson, Phil Hamer and myself offer our thanks to all our members for your ongoing attendance and interest shown during 2019.
Beyond December I can report that we now have speakers arranged right through until next April with Dr Martin Purdy, Professor John Bourne, Dr Jessica Meyer and Geoff Bridger speaking respectively on Gallipoli, Tolkien, RAMC and the RGA. An interesting variety of subjects. Ralph Lomas
Tonight's talk
Christmas in Khaki by Kate Wills
Kate Wills is from Northampton, where she is speaker secretary for the county branch.
Her interest in the Great War stems from her grandfather, who enlisted in the 7th Ox & Bucks LI on 2nd September 1914. After a short spell in the Somme sector, he was posted to Salonika in late 1915, where he remained until the Armistice. She is particularly interested in concert parties and entertainments on active service, and welcomes any information you may have to share on this subject.
Christmas in Khaki is takes us through each Christmas of the war in company with soldiers and nurses of the BEF, told in their own words, such as those of Lt Jeffrey Blake, attached to D Battery, 235 Bde R.F.A. 47th (London) Division:
25th December 1915: "Well here I am in the Mess as we call it, consisting of a room with one or two windows out, and a bucket with holes in it for a fire place; nevertheless we are looking forward to a good dinner... I am quite fit, but the mud, oh dear me, it is knee deep & runs over my knees into my boots. The rain too is awful, it rains all day, & as soon as I get out of my tent, I am really soaked... got slightly gassed the other day on the road... The French paper boys here do not shout, but blow an infernal trumpet, which annoys me very much, but when the English papers are out, they shout 'Paper!'".
It is talk about ordinary people caught up the extraordinary circumstances of war, far from home. There is action in the trenches, but also the chance of a dose of fun and laughter. Princess Mary's Gift Tin, fundraising at home for our men and women at the front, British, French and German Army Christmas cards, and art and illustrations from the frontline also feature.
Last Month's Talk
The Branch welcomed back our old friend Clive Harris. Clive is an eminent battlefield guide and has taken many of our members over the sites of the Western Front. However, Clive is keenly interested in Gallipoli and looked at several figures who had taken part in the 1915 campaign and subsequently in the final advance that culminated in the Armistice of 11 November 1918.
The Gallipoli campaign, unfortunately, failed due to several factors. In retrospect populist historians have always been quick to blame the officers for much of the actions which ultimately led to a withdrawal from the peninsula. However, many of those officers went on to play a decisive part in the success of the Army on the Western Front and Clive looked at the actions of some them in the final three months of 1918.
In early 1918 the British were forced to retreat during the Spring Offensive- Germany's desperate attempt to secure a victory before the influx of the American forces and the fatal strangulation of Germany's ability to offset the crippling effect of the Blockade. Eventually the enemy attack was stemmed and the Allies were able to plan for their own offensive. It was to evolve into the '100 days' campaign
The 100 days had seen a precursor when Australian and American forces, aided by British tanks attacked at Le Hamel on 4 July 1918, led by John Monash, a Gallipoli veteran. He had been involved in the capture of Lala Baba Hill on 6 August 1915. He played an important role in planning what was the first major use of combined arms.
On 8 August the assault at Amiens saw 16,000 Germans surrender. Ludendorff foresaw the inevitable turning of the tide when he described it as the Black Day of the German Army. This was followed up by attacks on the Canal du Nord, the Hindenburg Line, and Selle and ultimately forced the Germans to ask for an armistice on 11 November. Clive considered how several of the officers who had served in Gallipoli were much more successful in the final assault, causing the self-believed invincible German Army to sue for peace.
Sir Aylmer Gould Hunter Weston was involved with the initial landings at Gallipoli and in the 3 unsuccessful battles at Kythira. Subsequently on the first day of the Somme, 1 July 1916, he was a Corps commander facing the Hawthorn Redoubt at Beaumont Hamel. A series of mines along the front were scheduled to be detonated along the front at 7.30am. Hunter Western compromised with HQ for a 7.20am explosion. Thus, when the mine went up the enemy were forewarned of the imminent assault. However, during the 100 days he led his Corps back to Le Cateau where he had been stationed in 1914, in the British Army's second major battle of the war.
Bernard Freyberg VC DSO &3Bars Born in London, moved with his parents to New Zealand when he was three. He was a strong swimmer winning awards He saw service under Pancho Villa in the Mexican Revolution. He returned to England and served with the Royal Naval Brigade. At Gallipoli he swam ashore north of the main landings to light distracting flares for which he was awarded the DSO. On the Somme in November 1916 he led his men on an assault that captured 500 prisoners. .For this action he was awarded the VC. After fighting in the Spring Offensive of 1918, he was awarded a bar to his DSO. He led his men to capture the bridge at Lessines one minute before 11am on 11 November, receiving a second bar. After the war he served as Governor General of New Zealand and also served with distinction in World War Two receiving a third bar to his DSO.
Sir Walter Pipon Braithwaite served in the second Boer War and following staff appointments was made Staff Officer for Haig at the War Office. At Gallipoli he was Chief of Staff to Hamilton where the Australians found him arrogant and he was recalled to London. His son was killed on 1 July 1916 which greatly affected him. He subsequently commanded 62nd Division (2nd W Riding TF), a unit of which took the bridge at Riqueval. Post war he reported on the conduct of Staff Officers for Haig. He held command posts in India and of Scottish and Eastern Commands. He arranged the details for Haig's funeral in 1928, was a commissioner of the CWGC 1927-31 and a governor of Chelsea Hospital 1931-35.
Sir William Eliot Peyton After serving in in the Sudan and Boer War saw action in Gallipoli including the charge at Scimitar Hill, Suvla. He then served in Egypt and was Haig's Military Secretary before taking command of 40th Division during the 100 days up to the Armistice.
George Raymond Dallas Moor VC MC & Bar was born in Australia and commissioned 2nd Lieutenant in the Hampshires. On 25 April 1915 he was in the landings at V Beach. Following action on 5 June south of Krithia, he was awarded the VC for stopping the retirement of an adjoining unit. It was said that he shot several of his own side dead which removed the threat of being overrun. He was invalided to England suffering from dysentery. Returning to duty in France he was awarded an MC in 1918 for carrying out daylight reconnaissance along the Divisional front under heavy machine gun fire from the enemy. He was awarded a bar to his MC when in October 1918 near Pijpestraat he took charge after the unit's commander was wounded and enabled them to reach their objective. Unfortunately he died of Spanish Influenza on 3 November 1918 aged 22.
Charles Edward Hackett was a sergeant in a bayonet charge that cleared the Helles lighthouse in April 1915. He was awarded the D.C.M. for his gallantry when he assumed command of and led his company during an action at The Transloy Ridges on the 18th October 1916. At the time he held the rank of Sergeant but was acting C.S.M. During this action he captured several prisoners. Shortly, after he was commissioned in the field as an officer and was to be awarded two Military Crosses for his bravery. His first Military Cross was as a 2/Lieutenant, when during the battle at Arras (14th April 1917) he was responsible for repelling a strong enemy counter-attack. Although wounded he continued to lead his me. His second Military Cross was awarded during a raid on the 8th August 1918. With the Acting rank of Captain, he rushed an enemy post capturing two prisoners. He then went out again with a small party and brought back 11 prisoners and a machine gun, having killed one enemy with his pistol.
William Ralph Peel was a descendant of the founder of the Metropolitan Police. In August1915 with the Green Howards (Yorkshire Regiment). He was instrumental in their capture of Lala Baba Hill in August 1915. He was promoted to command 10th Manchesters. He was awarded DSO and bar, the latter being for the capture of Hautmont 8 November 1918.
Rosslyn Erskine Wemys Served with the 2nd Cruiser Squadron and was Governor of Mudros. He led the British landings at Helles and Suvla Bay. He rose to 1st Sea Lord in December 1917 and encouraged Keyes to make the Dover patrol more proactive. This led to the Zebrugge Raid. He was the senior British representative at the signing of the Armistice on 11 November 1918. He annoyed Lloyd George by arranging for the war to end at 11AM. The latter had wanted an afternoon time so that he could announce it in Parliament, (Well he would wouldn't he? TJ).
Other participants in both Gallipoli and the 100 days included Henry Horne who accompanied Kitchener to the Dardanelles in November 1915 to organise the evacuation: Julian Byng who controlled the actual evacuation and then led the 3rd Army to take Cambrai in 1918; William Birdwood was involved in both the landing and evacuation of the Gallipoli forces. He led 5th Army in the hundred days, liberating Lille in October and Tournai in November 1918.
Clive summarised by indicating that although the Gallipoli campaign ultimately failed, without the participation of all those who took part, without their efforts in the 100 days victory would not have been achieved.
As usual Clive gave us an entertaining and in depth account of the major players, putting an end to the lions and donkeys myth.
Terry Jackson.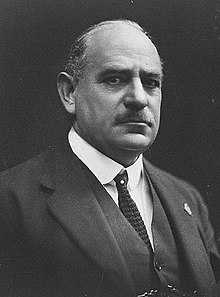 Sir John Monash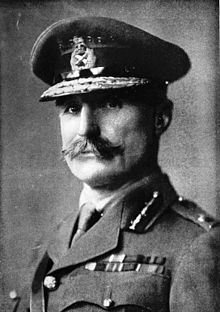 Aylmer Hunter Weston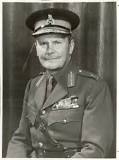 Bernard Freyberg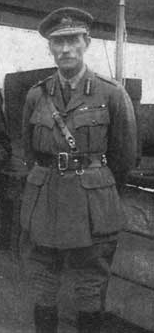 Walter Braithwaite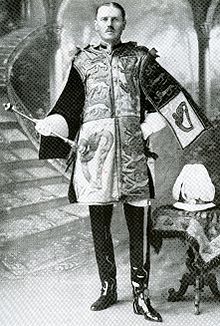 William Peyton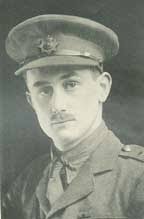 George Dallas Moore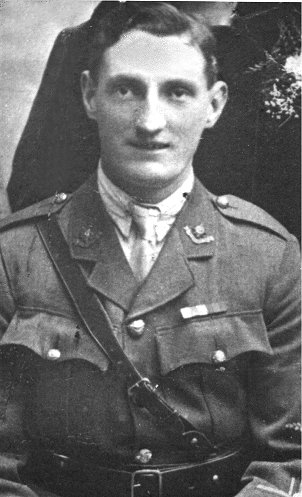 Capt CE Hackett

William Peel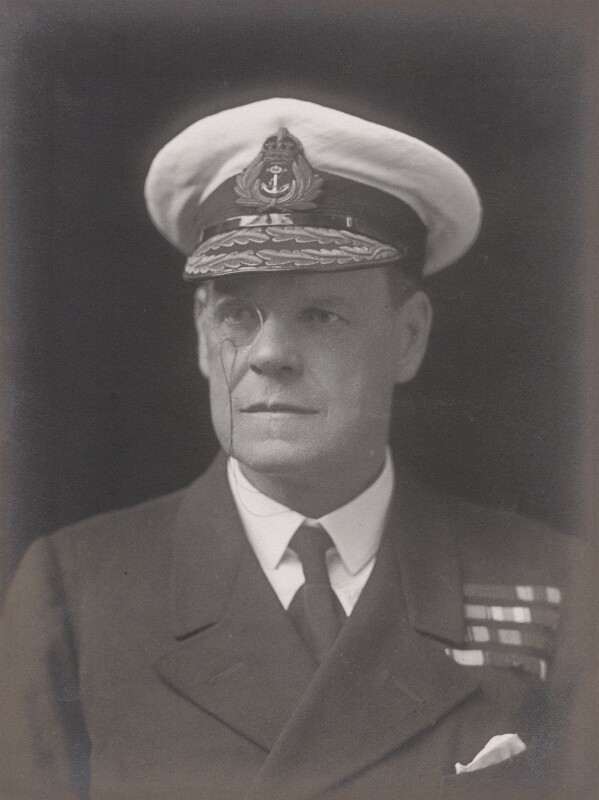 Rosslyn Wemyss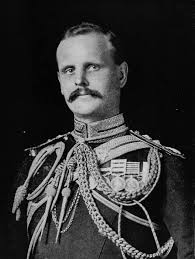 William Birdwood