Sherwood Foresters' Memorial, Crich
On Monday 5th September, Paul Proctor and I visited the Crich Tramway Museum. Both of us have an interest in tram and subway systems.
Paul has travelled extensively in Europe and its eastern countries, where tram systems have always been prominent for public transport.
Mine follows my early trips to the continent. My grandfather had worked at the old bus depot on Heaton Lane. I can remember visiting it and its sty where a few pigs were kept. My grandfather had a collection of tram photographs for Stockport and also from all over the country, which he had obtained from friends who worked on other local transport systems. He had served briefly with the RFC on Salisbury Plain, but did not go overseas.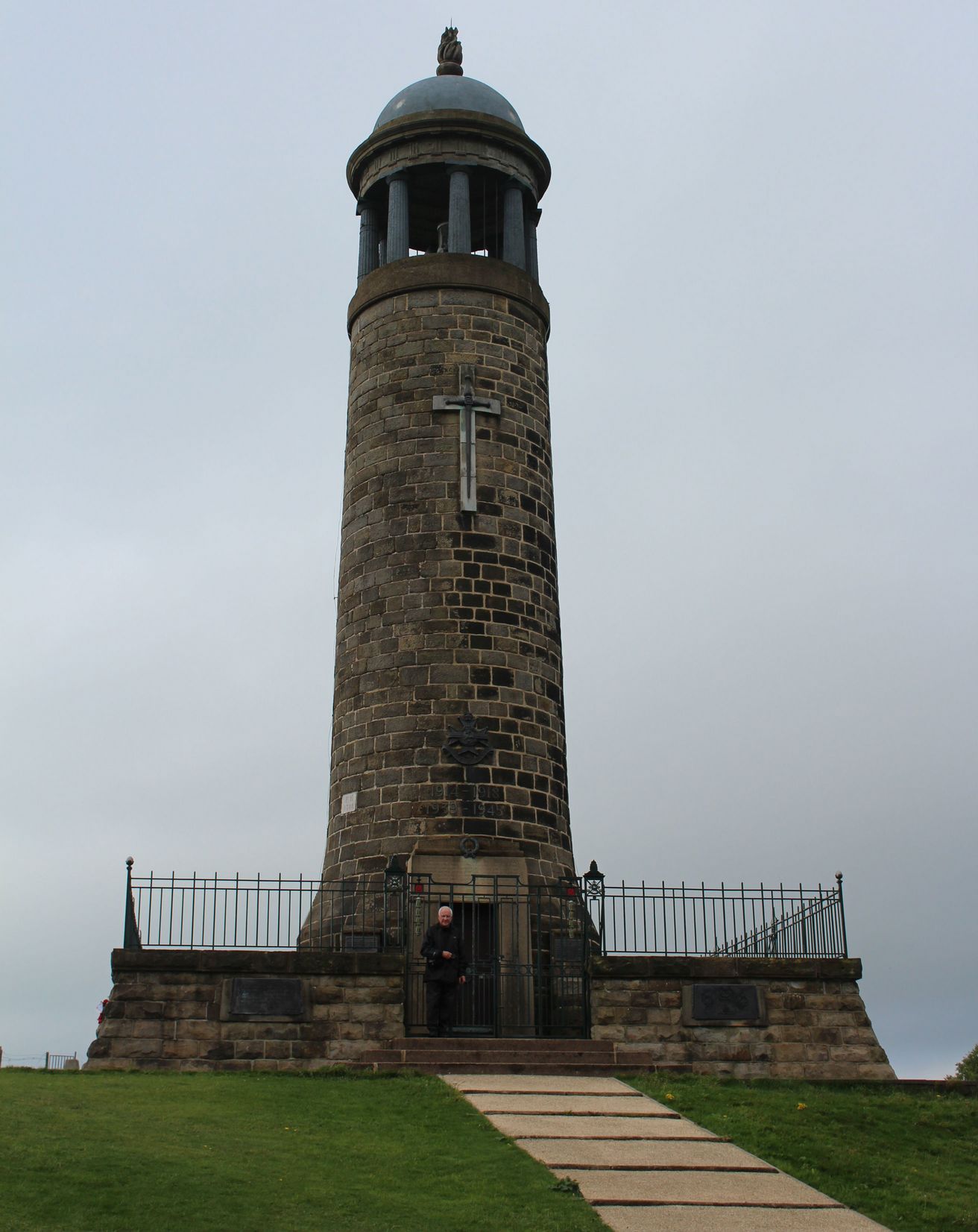 After he died, Stockport Heritage Library copied all the Stockport trams, which are now in their collection.
When I began to travel to Europe, he asked me to take photographs of the tram systems in the various countries. Needless to say, this sparked an interest in me. Subsequently, I have always made it a point to use and photograph such systems during a visit.
My far flung experiences include Melbourne, Santiago (Chile), Buenos Aires and the San Francisco Cable Cars. In recent years our country has embraced several modern Metro systems, so it is relatively easy to try them out.
The Crich Museum is a great experience for men who have never grown up and needless to say we both thoroughly enjoyed ourselves.
On the ridge of the old quarry which overlooks the tramway is an impressive memorial to the Sherwood Foresters. It was opened in 1923 by my hero Smith-Dorrien, who was the Regimental Colonel. It is a tower giving excellent views over the Derbyshire country side. As you may know, Smith-Dorrien was tragically killed in a road accident in 1930 and a memorial was erected in his honour. There are also subsequent memorials for World War Two and later conflicts.
Terry Jackson