Email from Chairman Ralph (31st December 2021)


In spite of the onset of another wave of covid.........

I you have had a Happy Christmas and my best wishes for the New Year.
The December meeting went very well and we had an enthusiastic turn out of eighteen.
This seems to have been the average since we restarted in August at the Didsbury RFC clubhouse.
Due to the present covid situation we should be cautious about the immediate future.
I therefore confirm that there will be no WFA meeting in January or February.

I can alert you to an interesting range of Webinars which you can access through the WFA website, see below.
Good news is that I am advised by the TA Centre at Stockport that it will be available for our March meeting.
We are offered a choice of a Wednesday or a Friday night so I need you to vote accordingly.
We will thereon work to the second Friday as previously or switch to the second Wednesday?
Please advise which night you prefer OR if either will be okay for you.
The committee will make a decision for the night based on your responses.
To be clear I'll give everybody a deadline of 15th January.
We can then organise speakers for March onwards.

At the April meeting we will hold an AGM.
I will be standing down as Chairman from April onwards.
Would anyone interested in being Branch Chairman let me know.

Best wishes and a Happy New Year
Ralph
[For Ralph's email -
This email address is being protected from spambots. You need JavaScript enabled to view it.
]
WFA Online Events for January
To help members get through what may be a tough January with possible restrictions being 'on the cards' the WFA have set out a bumper series of events which we hope members will appreciate. Here's what's in store over the next few weeks.
Monday 3 January at 8pm: Webinar 'From Gallipoli to the Caspian Sea, the Life of Eric Gascoigne 'Kipper' Robinson VC'. In this presentation Clive Harris will describe the life of one of the most intriguing characters of the Great War: Eric 'Kipper' Robinson who served notably in the Gallipoli Campaign, Palestine and The Caspian Sea. To register click here From Gallipoli to the Caspian Sea
Thursday 6 January at 8pm: The Big Quiz. Following the success of the 'Big Quiz' nights several months ago, we are back by popular demand! This will take an hour or so. The Quiz is meant to be light hearted and we are inviting members to think up ten questions which will be asked of those taking part. For more information and registration click here The Big Quiz
Monday 10 January at 8pm: Webinar 'Official History Gone Wrong: Failure on 2 September 1918 and the Flawed Canadian Official History. The Canadian attack on the Drocourt-Quéant line, and advance over Mont Dury is described in some detail in the Official History of the war, which is supposed to be the authoritative version of events. The purpose of this presentation by Dr Bill Stewart is to advance a different explanation to that which appears in the Canadian Official History of what happened to the 4th Division, and why the official history garbled this event. To register to attend this presentation click here Official History Gone Wrong
Thursday 13 January at 7.30pm: Online virtual tour #3 'The Bitter End: The Highland Division at Beaumont Hamel, November 1916'. This tour will follow the 51st (Highland) Division during their operations in and around Beaumont Hamel during the November of 1916. It will consider the lessons learnt from the 1st July attack and how technology and tactics differed leading to the eventual capture of the village and the high ground towards the Munich and Frankfurt Trench. Through modern, contemporary and personal accounts it will study the leadership, planning and operational effectiveness of the Division as the Somme offensive reached its wintery end after four months of hard fighting. There is no pre-registration for this event, simply join us at 7.30pm in the 'members area' of the WFA website using your personal password. To watch these tours just go to this page (there will, a few days before the tour starts, be a 'countdown clock') Virtual Tours
Monday 17 January at 8pm: Webinar 'The Big Brain in the Army': The Rise of Sir William Robertson from Trooper to Chief of the Imperial General Staff. Sir William Robertson is an important but under-rated figure in in the story of the British Army. In this presentation, Ross Beadle will look to explain more about 'Wully'. Apart from being a larger than life figure Robertson has two major claims to have shifted the course of history. He remains to this day the only man to have risen from the lowest rank to the very highest – from Private to Field Marshal. To register to attend this presentation click here The Big Brain in the Army
Thursday 20 January at 8 pm: The Big Quiz: The second quiz of the month is being run, with additional questions being invited from those taking part. For more information and registration click here The Big Quiz
Monday 24 January at 8pm: Canadian Nurses on the Western Front: From Passchendaele to Peace. In Casualty Clearing Stations and hospitals, on ambulance trains and in operating theatres, Canadian nurses withstood shellfire and bombing raids, illness and emotional trauma to care for their patients across the Western front. Through the nurses' own writings and some of their photographs, this talk by Andrea McKenzie illustrates their unique experiences as Canadians, as military officers, and as nurses on the Western Front during the last eighteen months of the war and beyond – from Passchendaele to peace. To register to attend this presentation click here Canadian Nurses on the Western Front
Thursday 27 January at 7.30 pm: Online virtual tour #4 'Street Fighting Sailors: The Royal Naval Division at Gavrelle, April 1917'. Following its experiences at Gallipoli and on the Somme the Royal Naval Division were tasked with the capture of Gavrelle on the 23 April 1917, this tour will follow the Division through this operation, an often overlooked if costly achievement for the RND, the Official History records 'Full justice has not been done to the 63rd Division, because the details of the street fighting, in which it showed great skill and determination, are too intricate for description' We will also study the attritional assaults on the windmill position a week later. There is no pre-registration for this event, simply join us at 7.30pm in the 'members area' of the WFA website using your personal password. To watch these tours just go to this page (there will, a few days before the tour starts, be a 'countdown clock') Virtual Tours
Monday 31 January at 8pm: Webinar 'War widows and emigration'. Despite the explosion of interest in all things First World War during the centenary period the lives of Britain's war widows remain largely unexplored. This talk by Andrea Hetherington looks specifically at the issue of war widows' emigration to the Dominions of Australia and Canada. To register to attend this presentation click here War widows and emigration
Happy New Year!
Book Review
There is a review of Paul Halpern's book
A Naval History of World War One
available
here
. This book is
the
reference work on the war at sea, which was a lot more than the Battle of Jutland.
Article by Terry
There is a new article by Terry on Isle of Man ships in WWI and where they got to - here.
Ken Smallwood
We have learned that longtime branch member Ken Smallwood has passed away after a fall.
Branch Treasurer Andy McVeety summarises Ken's involvement.
"Ken was an early member of the Western Front Association and was approached by John Giles to form a local branch in the Manchester area.
Ken was far too modest a man to put himself forward but he did make contact with other members of the WFA in the locality and through his efforts a branch was born! Ken knew and had many in-depth conversations with surviving WW1 veterans including Paddy Kennedy and George Ashurst, whose book may well not have been published without Ken.
He told me of an early branch meeting where a speaker on the 1918 German offensive was constantly being interrupted by an old gentleman. When challenged the heckler just said "That was not how he remembered it".
Ken was a true Gentleman and never had a bad word to say about anyone, but more than that he was a true friend. I will miss Ken terribly and trips to and from the WFA meetings will never be the same for me."
More articles from Terry
Terry has written two further articles, on the French Adrian helmet, here, and on the Italian Farina helmet, here.
New Articles on the Website
Terry has written four new articles on the neutrals in WWI: one on the Dutch, click here, one on the Swiss Red Cross and PoWs, click here, one on Switzerland itself in WWI, click here annd finally one on tracing PoWs, click here.
And there are now more - on Norway, click here, German helmets, click here, and on the "Black Tom" explosion in New York, click here.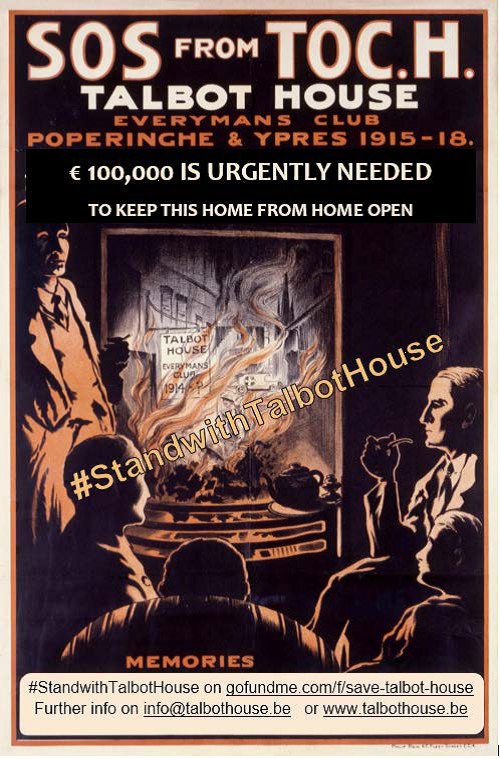 Alan Kennedy
It is with deep sadness that I have learned of the death of Alan Kennedy. Alan was most helpful whenever the Branch held its monthly meetings at the TA. I have known Alan for 40 years as I used to referee in the Stockport Sunday Football League, also being on the committee for some time and Alan ran Norris Albion FC.
I was able to renew my acquaintance with him as he and his platoon hosted our meetings. Ann also became friendly with him. I am sure the Branch will miss him as much as I will.
Terry Jackson
First tranche of pension records released
Ancestry has been digitising the WWI pension records which the WFA rescued from being pulped. The first 50% have now been done and are available on Ancestry or by going through the WFA main site, the latter method being free for WFA national members.The total number of records to be digitised in this process is eight million.

Buxton Hospitals in the Great War
We have an article from Jackie and Roger Berry on their exploration of Buxton looking for traces of the wartime hospitals - see here.
Search for Relatives of Soldier, John William Beverley
A book wrapped in brown paper found in a cupboard in a house in Milnrow has led to a family history search by two ladies from Huddersfield. The book, 'To Pay the Price' by Silas K. Hocking, was a present to a John William Beverley given to him by his cousins, Clara Bell Matthews and May Matthews on his twelfth birthday in December 1900. Even more intriguing was a letter found inside the book from John William Beverley to his mother dated 26 September 1917 from the battlefields of France where he was a soldier.
The discovery of the book and letter led to Oldham where John William Beverley was born on 4 December 1888. A property repairer by trade, he lived with his mother, Martha and Stepfather, Albert Whiteley, until he married Annie Smith (dob circa 1889) at the beginning of 1912. They subsequently had a son, John Beverley, born Jan/Feb/March 1912.
John Wm Beverley joined the 2/10th Manchester Regiment of the Oldham Territorials at Whitsuntide 1915, and was sent to Egypt early in 1917. He was later sent to France where he was wounded in the knee with shrapnel on 5 April 1918. Transferred to the Lord Derby Hospital, Warrington he died on 20th May 1918, aged 29 and was buried in a war grave in Chadderton cemetery on 24th May 1918.
The researchers are trying to trace relatives of the above to return the book and letter to them. It is especially important as this year (1918) is the 100th anniversary of the end of WWI.
If you have any information please contact: This email address is being protected from spambots. You need JavaScript enabled to view it. or This email address is being protected from spambots. You need JavaScript enabled to view it.
Mike O'Brien's new book
There is a review of Mike's new book on Americans in the British forces, here.
Medals of Private George William Shaw
We were contacted recently through the website by Mark Shaw who is searching for information about his great uncle, Private George William Shaw, 12364 of 9th battalion Cheshire Regiment. Mark's email reads as follows:
Hi
I hope you may be able to help me, as I am currently researching my Family Tree. I have identified George William Shaw as my Great Uncle. He served in A Company 9th Battalion Cheshire Regiment, from 01/09/1914 until his death 22/06/1917. His service number was 12364.
I have found that his medals (with the exception of his BWM), death plaque and associated certificates were sold on Ebay in 2014. I am unable to identify the seller or the purchaser.
I would like to find who it was that bought the items, if only to ask for copies of the documentation and, maybe provide a little background information in regard of my Uncle. Ideally, I would love to buy the items.
I know it is a long shot but I thought that it may be possible that one of your members may be the purchaser. I would be obliged if you could see your way clear to circulating the details to your membership.
Mark Shaw
If anyone does perchance know anything about Private Shaw could you please contact Mark at This email address is being protected from spambots. You need JavaScript enabled to view it. or Terry?
Tramways
There is an account of the visit to Ypres by Martin and Winifrid Logan to honour the memory of those Manchester Corporation Tramways who fell in WWI - Tramways workers
Manchester Military History Society
The Society meet at:
East Manchester History and Gaming Centre, 
Knivton Street, Godley, Hyde, SK14 2PU

More details on their website - Manchester Military History Society
A new memorial to Manchester railwaymen killed in WWI
A new memorial to Manchester railwymen has been unveiled in Manchester Piccadilly Station by Michael Portillo. The research for the memorial was undertaken by two Virgin Trains managers - see Local History page
The Lost Tommies
A collection of photos of Tommies billeted in the village of Vignacourt has come to light and is on the BBC "One Show" site - One Show photos Can you help identify any of them?