WFA WEBINARS
On Monday 15th November, Prof Stephen Badsey makes a welcome return. He will - appropriately for the anniversary - present a webinar about how the negotiators for the armistice discussions on either side were selected, how they were able to meet safely on board the famous railway carriage in Compiegne Forest. Stephen will also describe what their rival objectives were in negotiating, the resulting Armistice, and what it meant at the time to the soldiers on the Western Front and to the British people at home. To register click 1918: The Armistice and How the War Ended
On Monday 22nd November, Stephen Bourne will talk to us about his book 'Black Poppies', which tells the story of black servicemen of the First World War and the day-to-day trials, tribulations and tragedies of life on the battlefields and civilian wartime experiences of black men and women To register click on Black Poppies
Members of The Western Front Association who enjoy the webinars will also most definitely be interested in the next innovative offering that is designed to help those who have missed the 'battlefield fix' in the last couple of years!
Many members enjoyed the 'Virtual Battlefield Tours' last year, when we brought six tours of the Western Front (and Gallipoli) to members. We are delighted to tell you all that a second series of these tours have been commissioned and will be running through the winter. The first of these is on Thursday 16 November when we will have Clive Harris and Steve Chambers giving members an hour's tour of the Krithia Battlefield.
Krithia saw three full-scale battles in 1915 and was - arguably - the low point of the Gallipoli campaign. It is often overlooked by visitors to the battlefields, but using personal accounts, drone footage and other digital technology, we will be able to bring the battlefield to members, without having to leave home. Please keep an eye out for further news. Details of this can be seen here, click on Virtual Battlefield Tour - Gallipoli.
These virtual tours are totally free to members, but if anyone reading this is not a member, you'll need to join the association to view these.
For enquiries email This email address is being protected from spambots. You need JavaScript enabled to view it.
-------------------------------------------------------------------------------------------------------------
Book Review
There is a review of Paul Halpern's book
A Naval History of World War One
available
here
. This book is
the
reference work on the war at sea, which was a lot more than the Battle of Jutland.
Article by Terry
There is a new article by Terry on Isle of Man ships in WWI and where they got to - here.
Ken Smallwood
We have learned that longtime branch member Ken Smallwood has passed away after a fall.
Branch Treasurer Andy McVeety summarises Ken's involvement.
"Ken was an early member of the Western Front Association and was approached by John Giles to form a local branch in the Manchester area.
Ken was far too modest a man to put himself forward but he did make contact with other members of the WFA in the locality and through his efforts a branch was born! Ken knew and had many in-depth conversations with surviving WW1 veterans including Paddy Kennedy and George Ashurst, whose book may well not have been published without Ken.
He told me of an early branch meeting where a speaker on the 1918 German offensive was constantly being interrupted by an old gentleman. When challenged the heckler just said "That was not how he remembered it".
Ken was a true Gentleman and never had a bad word to say about anyone, but more than that he was a true friend. I will miss Ken terribly and trips to and from the WFA meetings will never be the same for me."
More articles from Terry
Terry has written two further articles, on the French Adrian helmet, here, and on the Italian Farina helmet, here.
New Articles on the Website
Terry has written four new articles on the neutrals in WWI: one on the Dutch, click here, one on the Swiss Red Cross and PoWs, click here, one on Switzerland itself in WWI, click here annd finally one on tracing PoWs, click here.
And there are now more - on Norway, click here, German helmets, click here, and on the "Black Tom" explosion in New York, click here.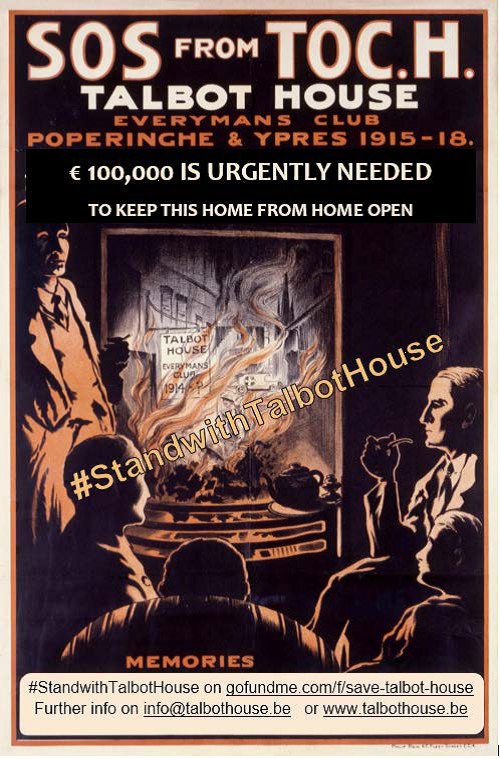 Alan Kennedy
It is with deep sadness that I have learned of the death of Alan Kennedy. Alan was most helpful whenever the Branch held its monthly meetings at the TA. I have known Alan for 40 years as I used to referee in the Stockport Sunday Football League, also being on the committee for some time and Alan ran Norris Albion FC.
I was able to renew my acquaintance with him as he and his platoon hosted our meetings. Ann also became friendly with him. I am sure the Branch will miss him as much as I will.
Terry Jackson
First tranche of pension records released
Ancestry has been digitising the WWI pension records which the WFA rescued from being pulped. The first 50% have now been done and are available on Ancestry or by going through the WFA main site, the latter method being free for WFA national members.The total number of records to be digitised in this process is eight million.

Buxton Hospitals in the Great War
We have an article from Jackie and Roger Berry on their exploration of Buxton looking for traces of the wartime hospitals - see here.
Search for Relatives of Soldier, John William Beverley
A book wrapped in brown paper found in a cupboard in a house in Milnrow has led to a family history search by two ladies from Huddersfield. The book, 'To Pay the Price' by Silas K. Hocking, was a present to a John William Beverley given to him by his cousins, Clara Bell Matthews and May Matthews on his twelfth birthday in December 1900. Even more intriguing was a letter found inside the book from John William Beverley to his mother dated 26 September 1917 from the battlefields of France where he was a soldier.
The discovery of the book and letter led to Oldham where John William Beverley was born on 4 December 1888. A property repairer by trade, he lived with his mother, Martha and Stepfather, Albert Whiteley, until he married Annie Smith (dob circa 1889) at the beginning of 1912. They subsequently had a son, John Beverley, born Jan/Feb/March 1912.
John Wm Beverley joined the 2/10th Manchester Regiment of the Oldham Territorials at Whitsuntide 1915, and was sent to Egypt early in 1917. He was later sent to France where he was wounded in the knee with shrapnel on 5 April 1918. Transferred to the Lord Derby Hospital, Warrington he died on 20th May 1918, aged 29 and was buried in a war grave in Chadderton cemetery on 24th May 1918.
The researchers are trying to trace relatives of the above to return the book and letter to them. It is especially important as this year (1918) is the 100th anniversary of the end of WWI.
If you have any information please contact: This email address is being protected from spambots. You need JavaScript enabled to view it. or This email address is being protected from spambots. You need JavaScript enabled to view it.
Mike O'Brien's new book
There is a review of Mike's new book on Americans in the British forces, here.
Medals of Private George William Shaw
We were contacted recently through the website by Mark Shaw who is searching for information about his great uncle, Private George William Shaw, 12364 of 9th battalion Cheshire Regiment. Mark's email reads as follows:
Hi
I hope you may be able to help me, as I am currently researching my Family Tree. I have identified George William Shaw as my Great Uncle. He served in A Company 9th Battalion Cheshire Regiment, from 01/09/1914 until his death 22/06/1917. His service number was 12364.
I have found that his medals (with the exception of his BWM), death plaque and associated certificates were sold on Ebay in 2014. I am unable to identify the seller or the purchaser.
I would like to find who it was that bought the items, if only to ask for copies of the documentation and, maybe provide a little background information in regard of my Uncle. Ideally, I would love to buy the items.
I know it is a long shot but I thought that it may be possible that one of your members may be the purchaser. I would be obliged if you could see your way clear to circulating the details to your membership.
Mark Shaw
If anyone does perchance know anything about Private Shaw could you please contact Mark at This email address is being protected from spambots. You need JavaScript enabled to view it. or Terry?
Tramways
There is an account of the visit to Ypres by Martin and Winifrid Logan to honour the memory of those Manchester Corporation Tramways who fell in WWI - Tramways workers
Manchester Military History Society
The Society meet at:
East Manchester History and Gaming Centre, 
Knivton Street, Godley, Hyde, SK14 2PU

More details on their website - Manchester Military History Society
A new memorial to Manchester railwaymen killed in WWI
A new memorial to Manchester railwymen has been unveiled in Manchester Piccadilly Station by Michael Portillo. The research for the memorial was undertaken by two Virgin Trains managers - see Local History page
The Lost Tommies
A collection of photos of Tommies billeted in the village of Vignacourt has come to light and is on the BBC "One Show" site - One Show photos Can you help identify any of them?